Dashboard Overview
Learn how to manage your Boxmode projects and accounts
Boxmode Dashboard is the place where you can manage your account and your projects. Its design is optimized to give you access to the key management tools, allowing you to control the settings of your projects and user profile in the most efficient and convenient manner.

You can access the Dashboard by hovering your cursor over the Boxmode logo in the website editor and clicking the "Dashboard" button.
The Dashboard consists of three sections:
Home: Check out your recent projects and Help Center articles
Projects: Manage your projects and their settings
Account: Manage your user profile
Dashboard Tab (Home)
The centerpiece of your Dashboard home page is the preview of your recent project (the last project you opened in the Boxmode editor). You can see its name, online status (Published or Unpublished), and thumbnail image.

On the right, you will find relevant Help Center articles that might help you master Boxmode and develop your online project. To read one of the articles, click the "Read article" button in the corresponding box.

There's also a "Create new project" button in the top right corner. Click it if you want to start building a new website. Once you click the button, you will be taken to the template selection menu.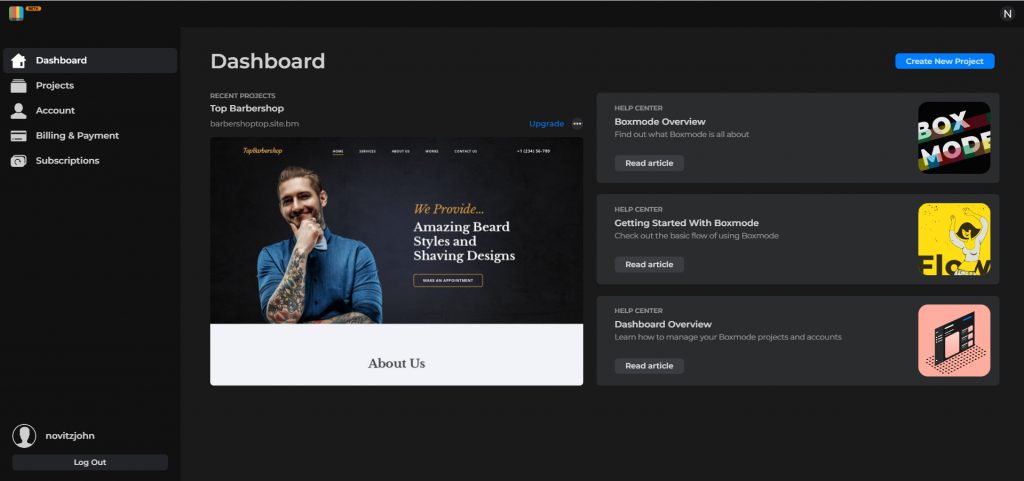 To manage the project, click on the "Settings" icon next to the project name.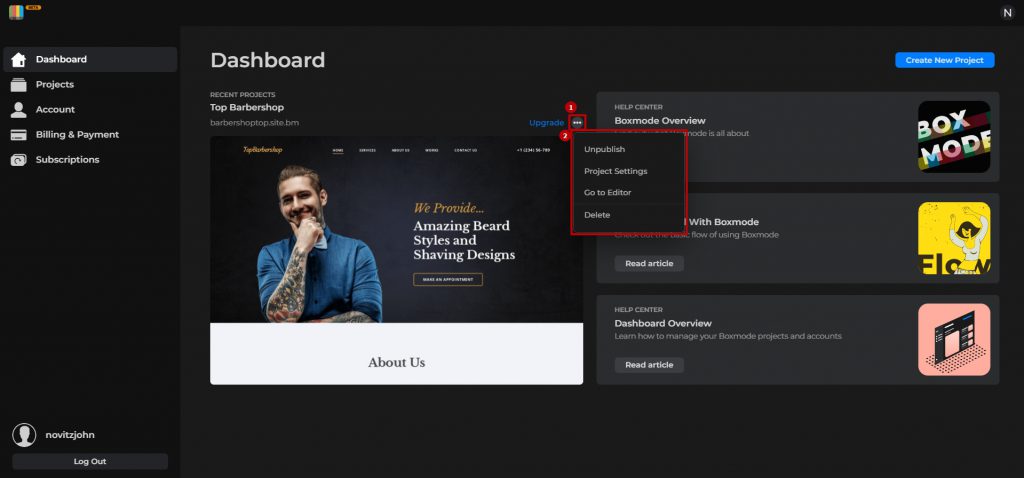 This will call out a contextual menu with several options:

Publish/Unpublish: Depending on whether your project is already live or not, this option allows you to publish or unpublish the project (the status of the project will switch to "Published" or "Unpublished" accordingly).
Project settings: Opens the menu in which you can change the general settings of the project (such as the project name) and configure some advanced features, including SEO and Domain Mapping.
Go to Editor: Allows you to leave the Dashboard and open the project in the website editor.
Delete: Remove the project permanently.
Note: Read more about project settings here.
Projects Tab
This tab provides access to all of your saved projects (both published and unpublished), so you can manage them with convenience. Just like you can control various settings of your recent project in the Dashboard tab, you can configure any of your projects the same way in the Projects tab.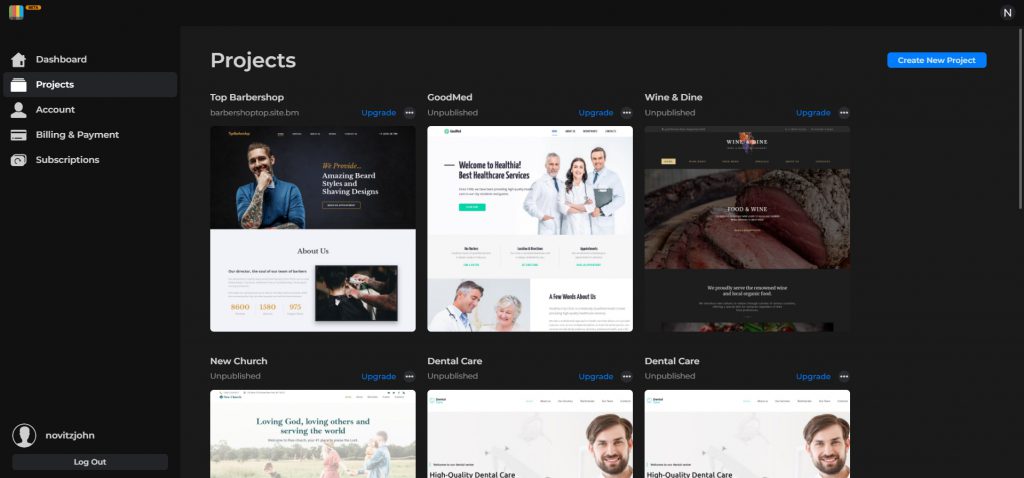 Account Tab
This tab allows you to manage your Boxmode user profile. There are options for changing your profile name, photo, email address, and password (read more about changing a password here).

Note: Read more about managing your account here.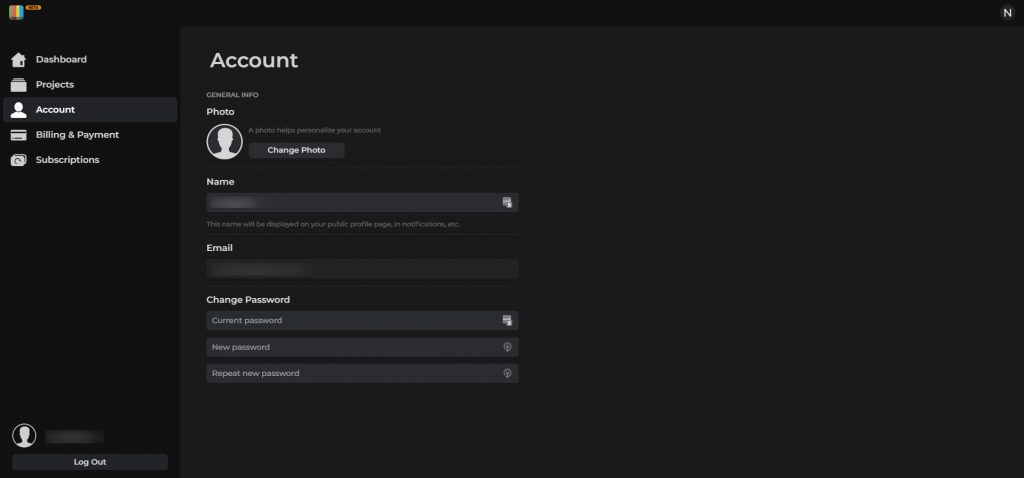 Whenever you want to log out from the Dashboard and your Boxmode account, click the "Log Out" button at the very bottom of the Dashboard side panel.

Theory is good, but practice is better!