Managing Payments
Learn how to work with your payment methods and invoices
Boxmode users can easily manage their payment information and review invoices in the Billing and Payments section of the dashboard.

Invoices can be viewed or downloaded as PDF or CSV files. Find more information about invoices here.
Payments
To make purchases on Boxmode, use a credit card. You can add one or multiple payment methods for further purchases. Any payment method can be set as default or deleted anytime.
How to add a new payment method?
Go to the Billing and Payments section in the dashboard and click "+Add."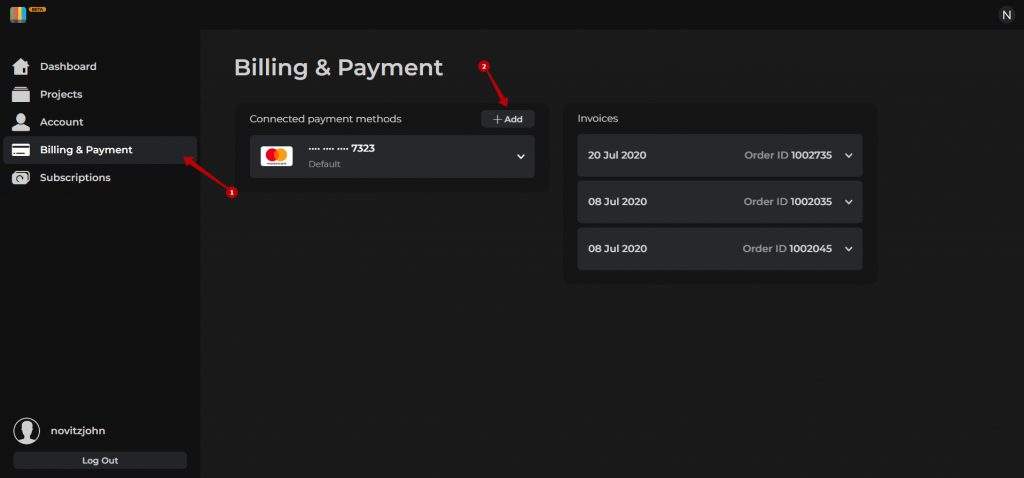 Enter your card details in the corresponding fields and click "Connect."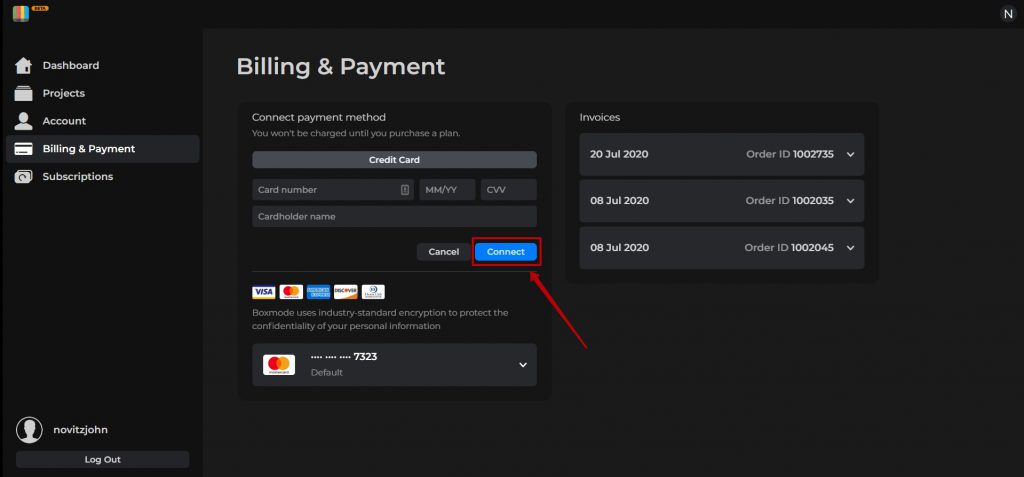 How to delete an existing payment method?
To delete any of your existing payment methods listed in the Billing and Payments section, simply select it and click the "Delete" button.
Please note:
You cannot delete a default payment method unless another one is selected.
Please make sure your default payment method has sufficient funds for the automatic renewal of the Basic Annual plan. Otherwise, your subscription will not be renewed, and you will lose the benefits of the paid plan.