Publishing a Website
With Boxmode, you can get your website online in just a couple of clicks. Once you finish editing your website, hit the "Publish" button in the top right corner of the screen.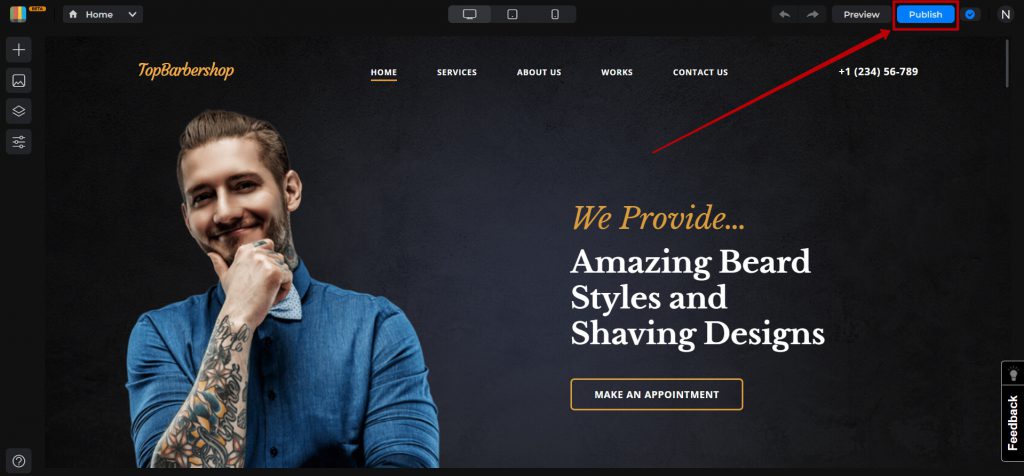 Unless you're already logged in to your Boxmode account, you will be asked to do so or create a new account.
If you already have a Boxmode account, enter your email and password in the corresponding fields and click "Log in".
If you forget your password, click on the question mark that appears in the "Password" field when it is active. The hint will appear below, suggesting you to reset the password. Click on it and enter your email in the next screen. We will send a password reset link to your inbox.
If you don't have a Boxmode account, you will need to create one before you can save or publish your project:

Click "Create account";
Enter your email and password;
Hit the "Create account" button.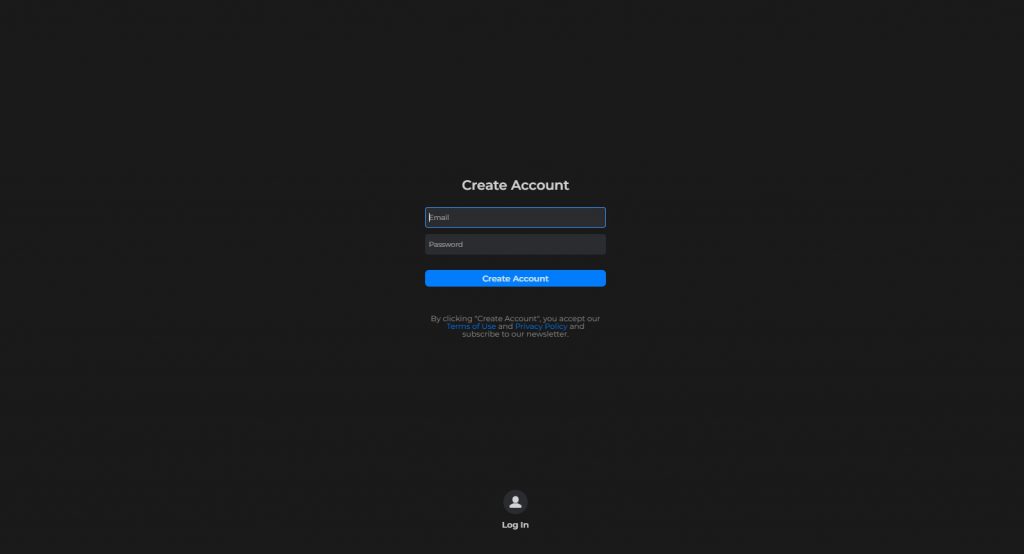 Once your account is created, you will see a pop-up asking you to select a subdomain on which your website will be published. Enter your preferred subdomain name in the field and hit "Publish."

Note: Boxmode subdomains (*.boxmode.io) are offered for free.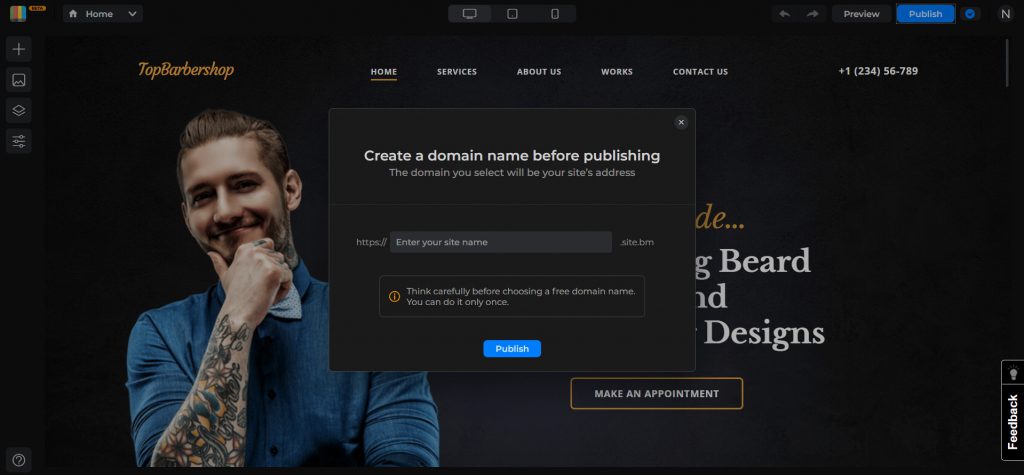 If the subdomain is already taken, an error notification will appear. In this case, please try another subdomain name.
If the subdomain name you have chosen is free, you will see a pop-up notification that your website is being published.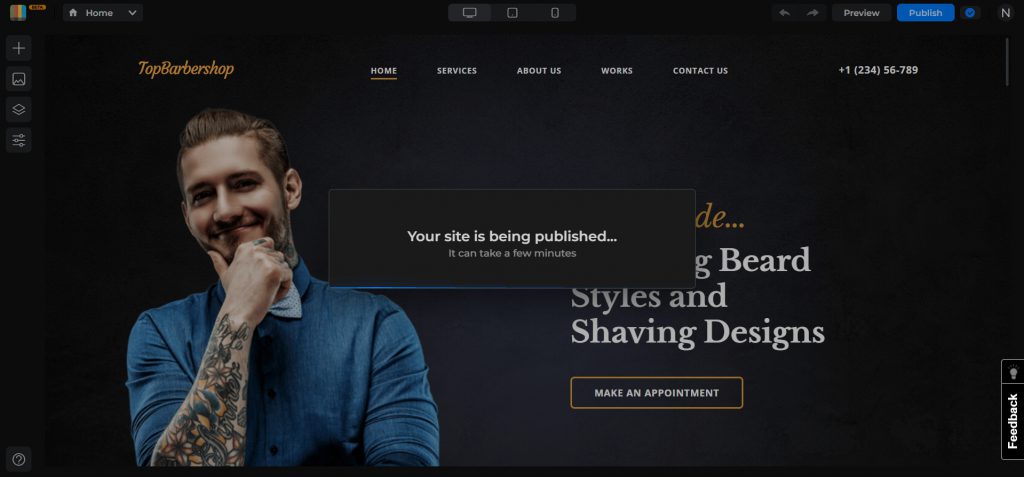 Once your site is published, you will see a confirmation notice that the website is live. You can then copy its URL by clicking the "Copy" button.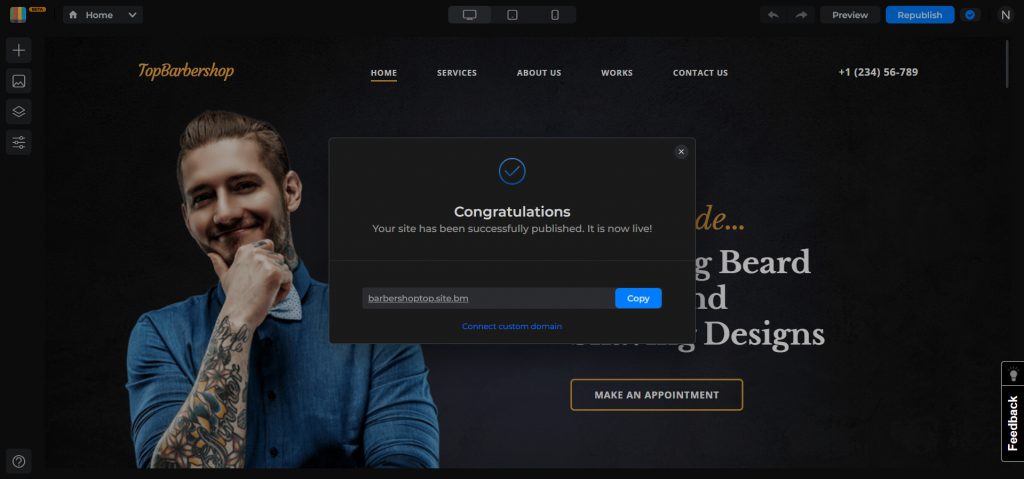 Congratulations! Your website is now successfully published. When you make any changes to your website or wish to update its live version, simply click the "Republish" button in the top right corner of the screen.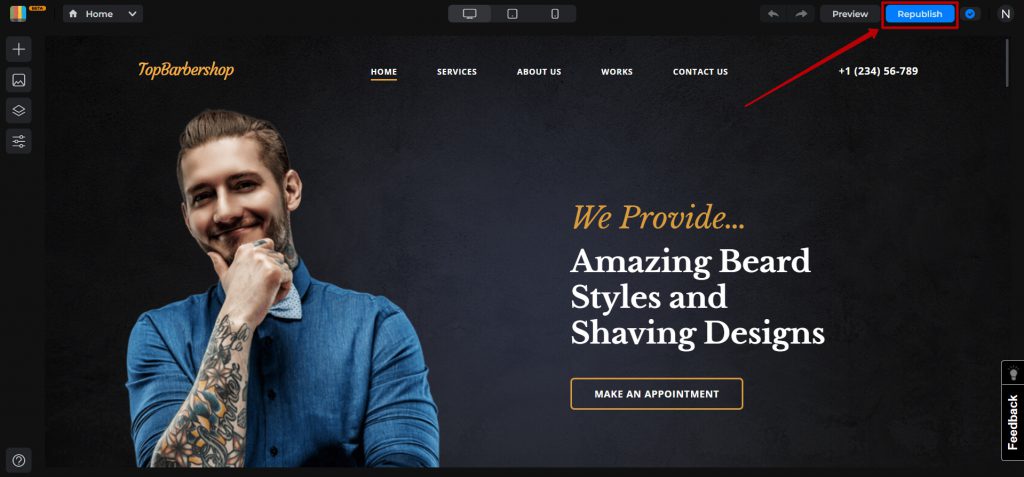 Theory is good, but practice is better!