Getting Started With Boxmode
Selecting a Template
To get started with your first online project, access the Boxmode editor.

You will be offered a selection of templates to choose from. A template (theme) determines the overall appearance of your website, allowing you to spend minimum time on design customization. Any template in the library can be further customized according to your personal preferences.

You can either browse the templates by categories to find the one you like or choose "Blank" to start building your website from scratch using Boxmode widgets.
Read how to work with templates here.

Note: Template search and other filtering options will be added soon as more templates and template categories arrive with further updates.
Template Editing
Once you choose a template, you can start editing it using the drag and drop interface: change images, colors, and fonts, resize or swap objects, and add various visual effects. You can also add, remove, and customize widgets the way you see fit.
Our intuitive drag and drop editor ensures the customization process is easy and convenient.
If you choose the "Blank" option in the template selection menu, you will have to build your website from the ground up by adding and editing all the widgets yourself.
Read more about widget editing here.
Publishing Your Website
When you finish editing your website, you'll want to save the progress and publish the site online. For this, simply click the "Publish" button in the top right corner of the screen.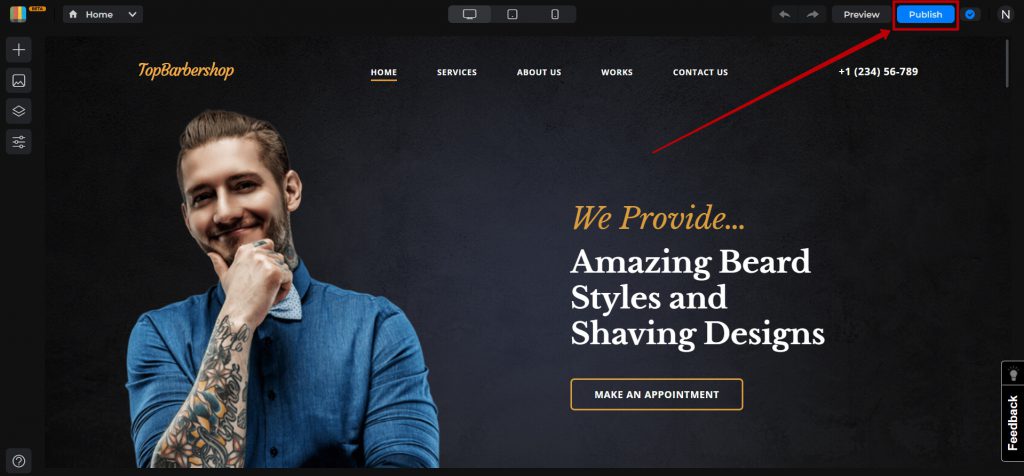 You will then be asked to log in/sign in (if you haven't done that before) and select a domain on which your site will be published.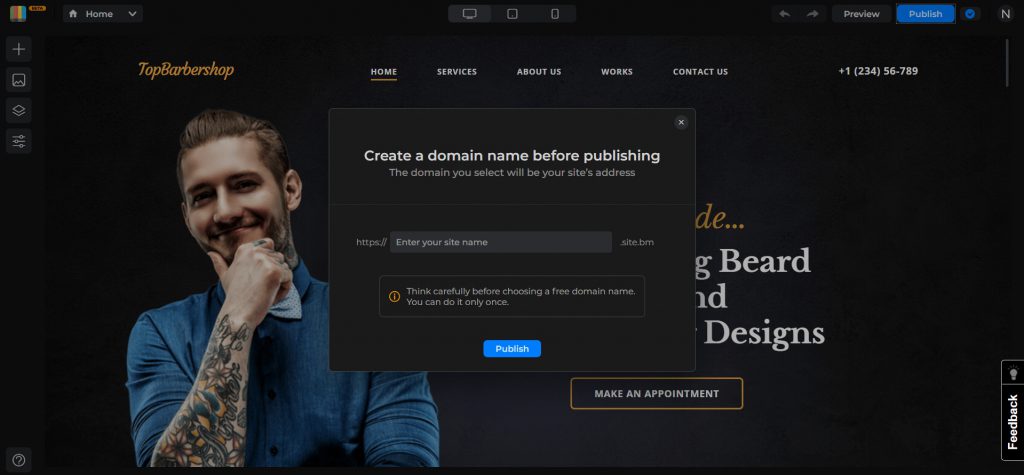 Read more about publishing a website here.

Once the website is published, you will be granted access to your personal user dashboard. With its help, you will be able to manage your projects and create new ones.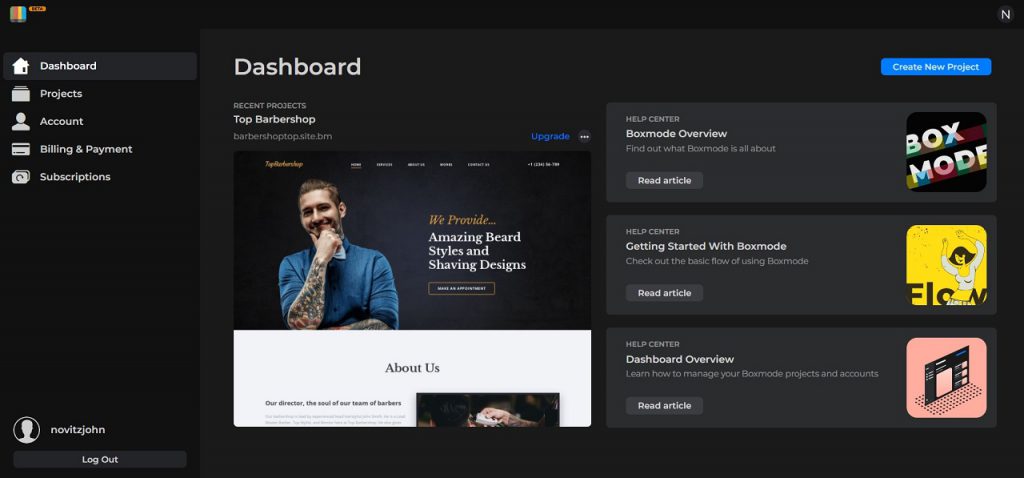 Find out more about the user dashboard here.

Ready to try it yourself?