Account Management
Manage your Boxmode account through the Dashboard
Before you can save or publish websites created with Boxmode, you need to register your own account (see the instructions here). Once you are registered, you get access to the Dashboard in which you can manage your projects and your personal account.

In the Dashboard, go to the Account tab. There you can edit your profile parameters and change your password.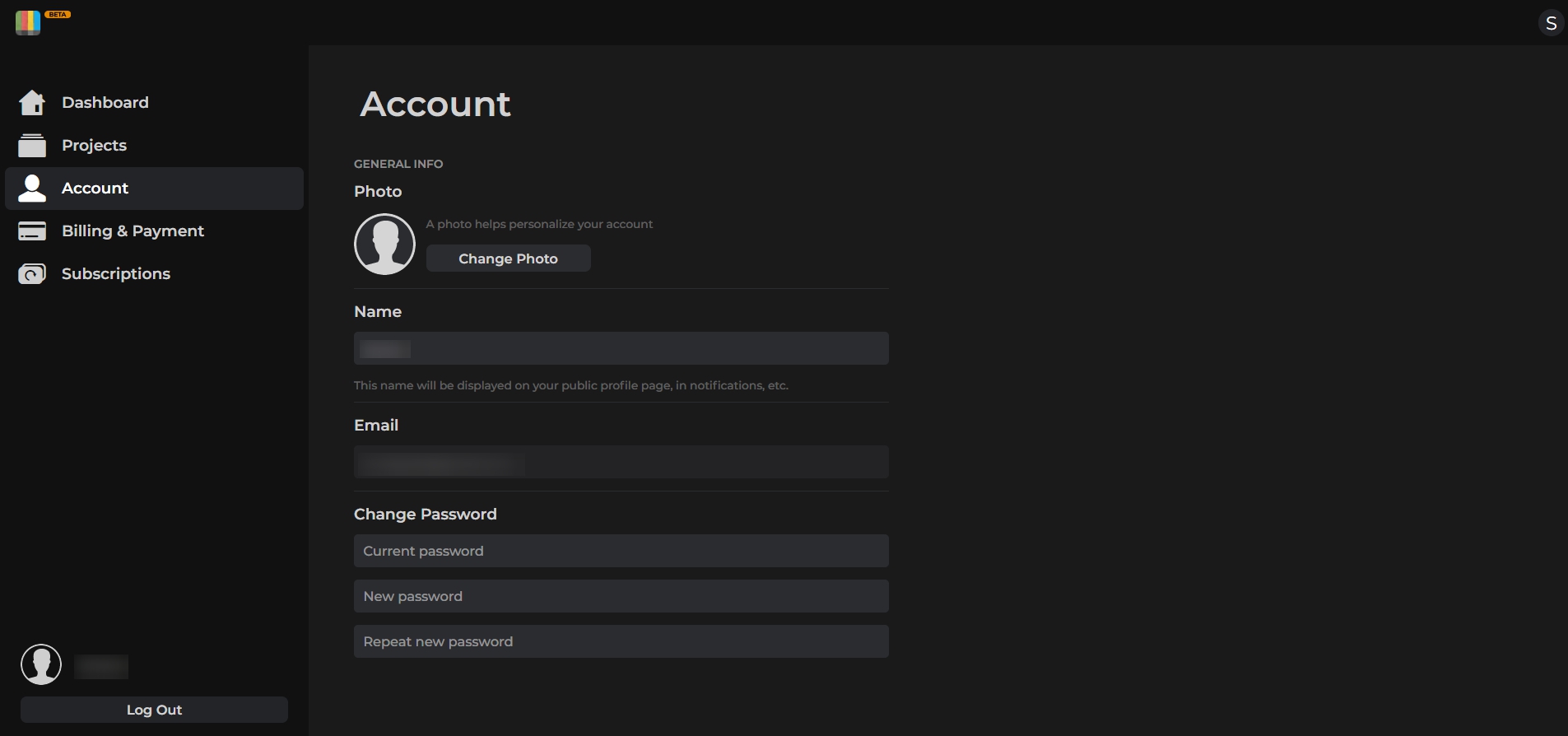 The options in the Account tab include:
Photo: Upload your profile photo by clicking the "Change photo" button
Name: Edit your profile name
Email: Edit the email address associated with your Boxmode account
Change Password: Reset your current password
Theory is good, but practice is better!