You've already completed the first few steps along the journey of establishing your online presence. You've created a website and connected a domain to it. Now it's time to verify your domain name.
Domain verification means prove you are indeed the owner of the domain. It's necessary for your website's indexation by Google. Google index is like a huge digital library that includes data about every webpage that the search engine knows about. If your website doesn't have an index, the users won't find it.
Once you verify your domain and gain a Google index number, you'll be able to access and analyze the data on website users. For example, you can learn about keywords people type to search for your website, the devices they use while surfing, or the countries they are from. With these insights you'll be able to customize your platform and target specific groups of people. If you need more information on optimizing your online presence, check out our SEO Settings for Page and Project article.
Verifying your domain is easy and it doesn't take much time. Without further ado, let's do it!
Verifying your domain in Google Search Console
The first step is to retrieve your meta tag from Google. To do that:
Go to Google Search Console.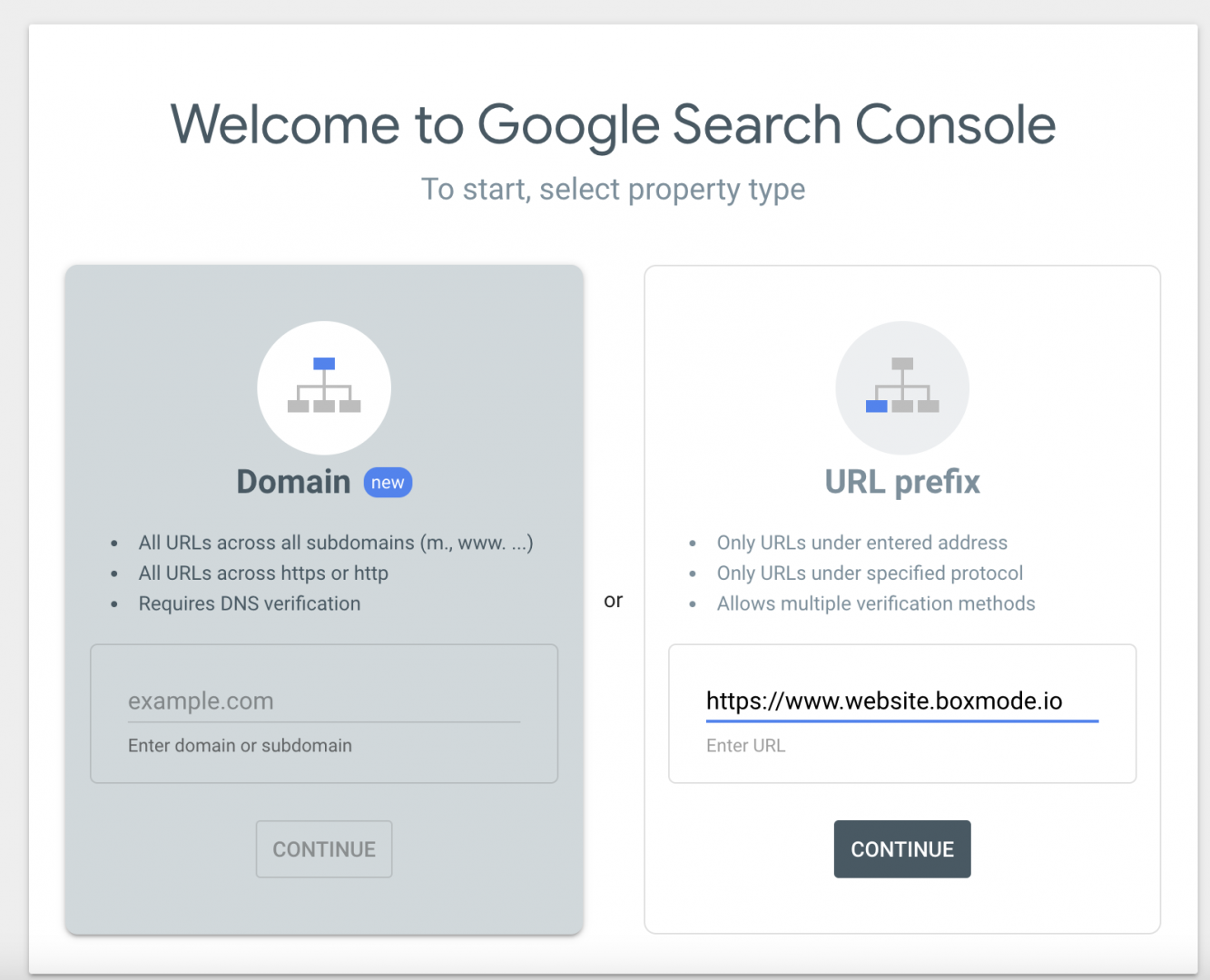 2) Enter your full URL in the URL prefix section (for example, https://website.boxmode.io).
3) Click Continue.
4) Click the expand icon next to the HTML tag.
5) Copy the meta tag code.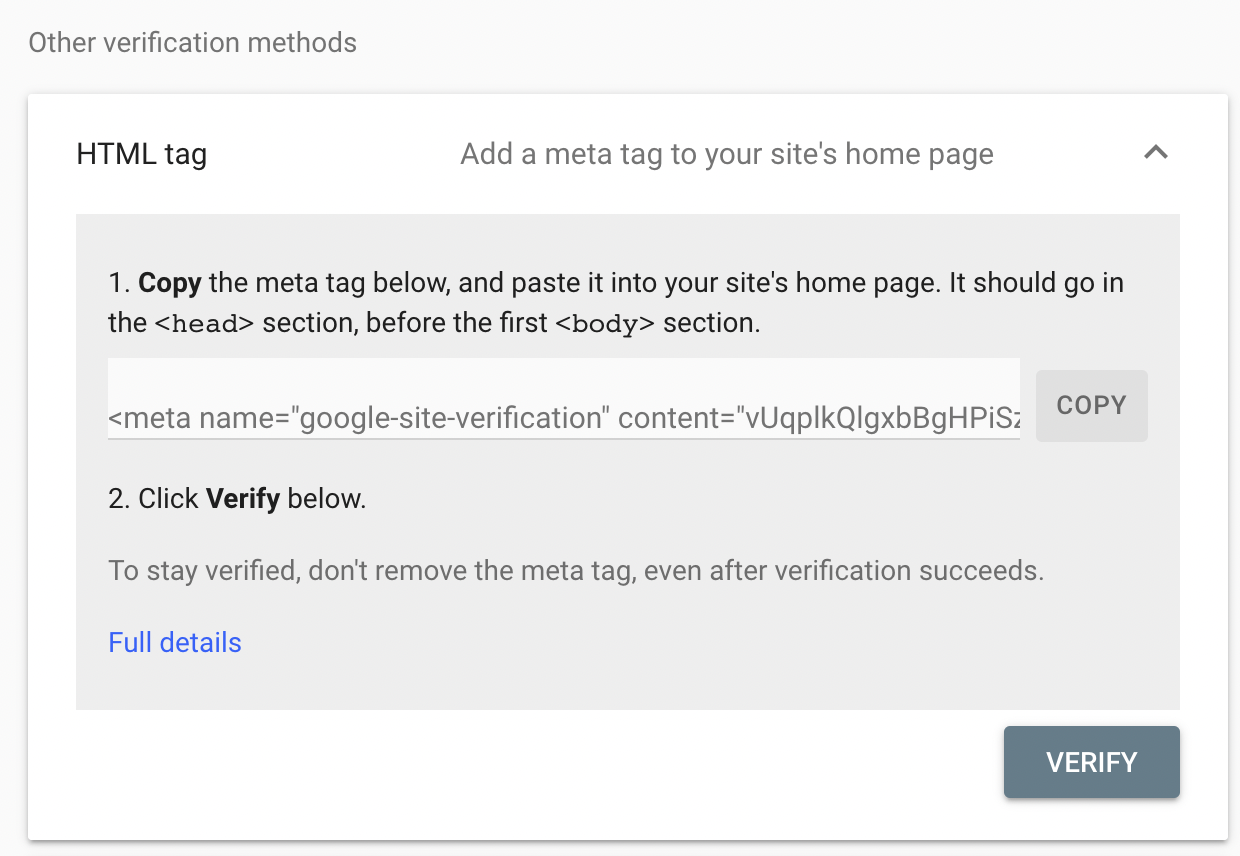 6) Leave the Google Search Console open
The next step is adding your meta tag to your Boxmode project. Let's do that together.
Go to Project Settings — SEO — Site Verification.
Enter the meta tag you copied in Google Search Console.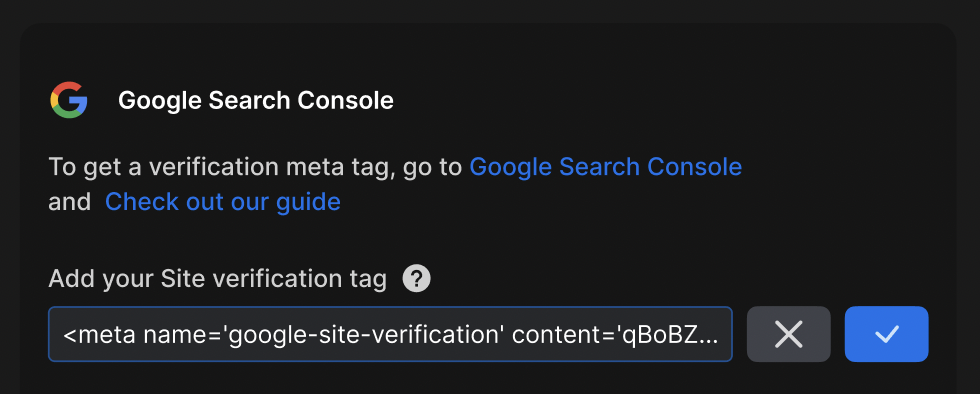 3) Click Checkmark.
Finally, you need to complete site verification on Google. It's only two steps:
Go back to the Google Search Console.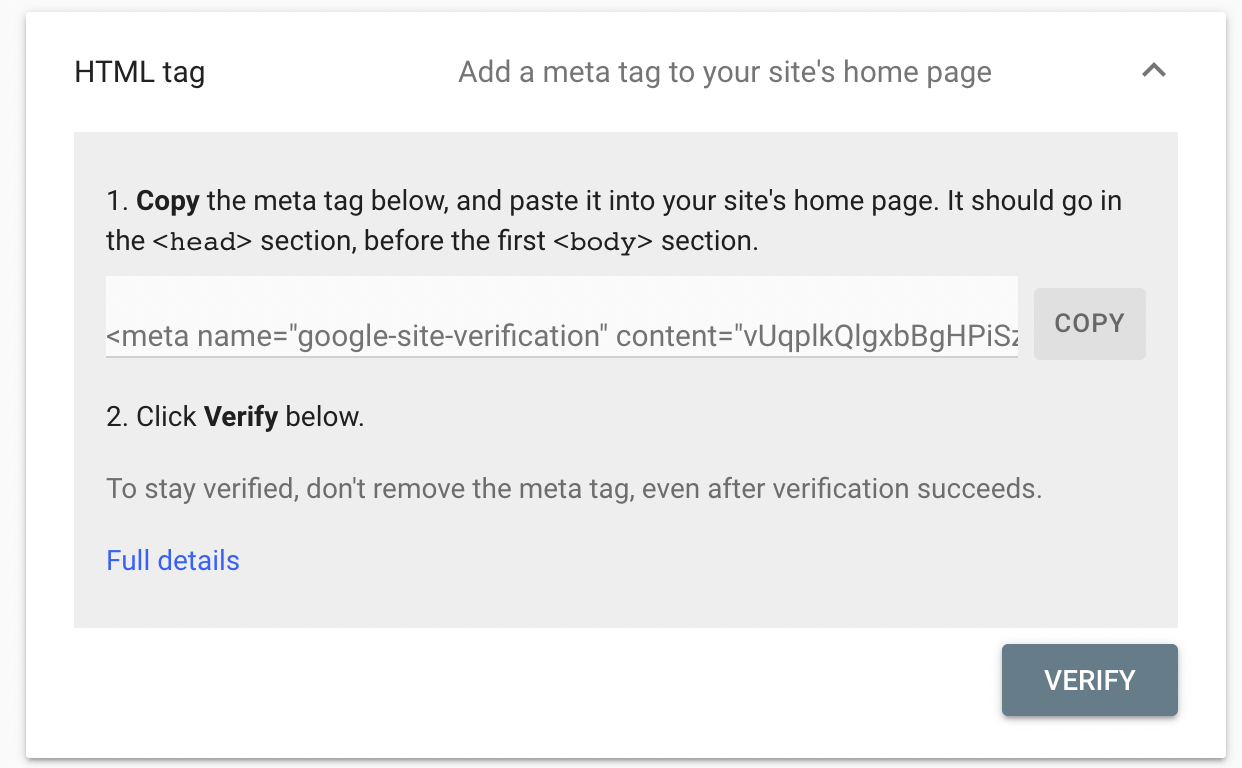 2) Click Verify.
And that's it!
Important:
Don't remove the meta tag, even after your verification goes through.
Now, when you are all set and ready, it's time for practice!
Go to Projects