Footer Widget
Apply the footer widget and customize it to your needs
With Boxmode, you can either go with a footer embedded in your chosen template or add a footer widget manually (in case you start with a blank canvas).
Adding a footer to a page
To add the footer widget to your page:
Click the "+" icon in the left sidebar when in the editor;
Choose "Footer" and pick a preferred widget template;
To add the widget, simply drag it to the canvas (the widget selection menu will automatically disappear) and drop it wherever you need it (the drop area will be highlighted).
You'll see a pop-up message asking whether you want to apply the footer to all pages or this specific page only. Select the desired option.
Note: To cancel the process, press "Esc" on your keyboard while dragging the widget.
Moving the widget
To move the widget to a different area of the page, click on the widget to call out its controls. Click and hold the "crossed arrows" icon and drag the widget to any other location on the page. The drop area will be highlighted on the canvas.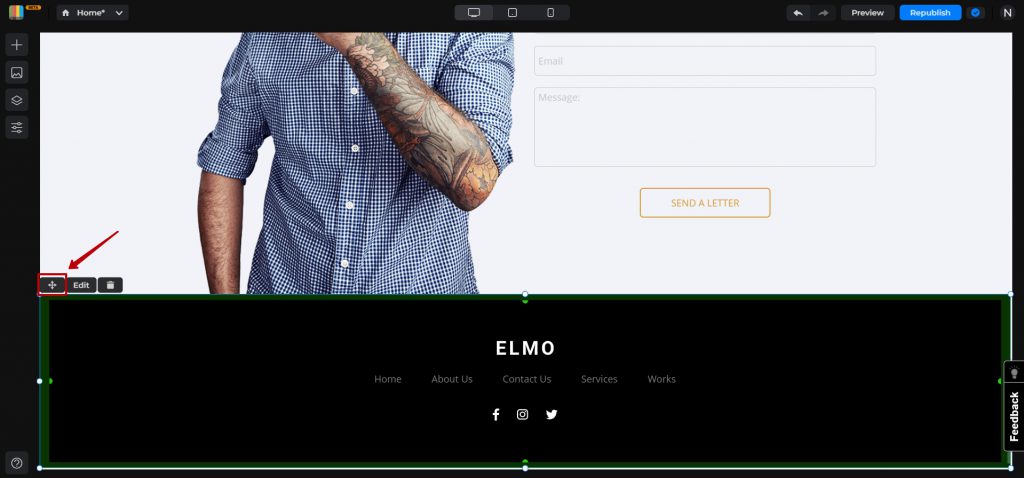 Resizing the widget
To resize the widget, simply highlight it and drag one of its anchor points up/down or left/right until you get the desired result. You can also adjust the widget's padding in a similar way. Hover your cursor over the area around the anchor point (it will become highlighted as a half circle) and drag it up/down or left/right, accordingly.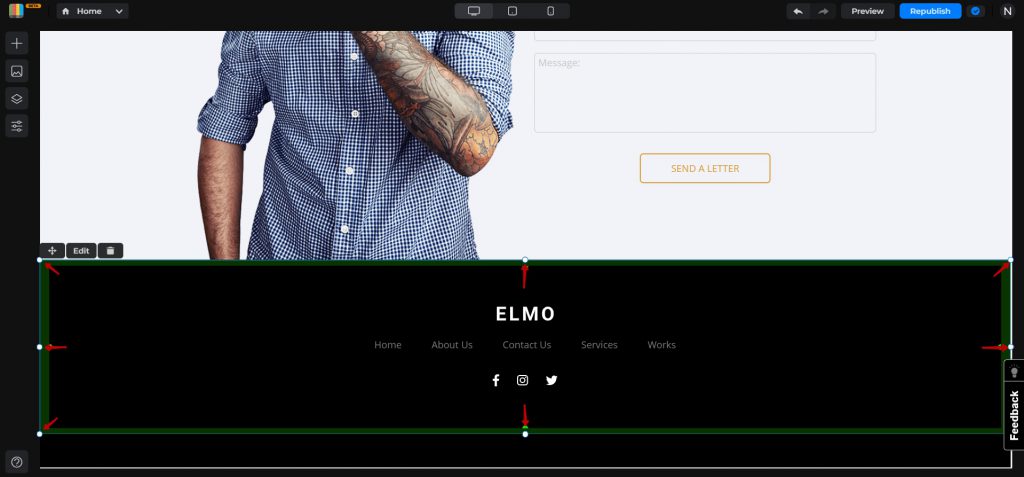 Editing the widget
To start editing your footer widget, click on it to call out its controls. Then hit the "Edit" button to open the editing menu.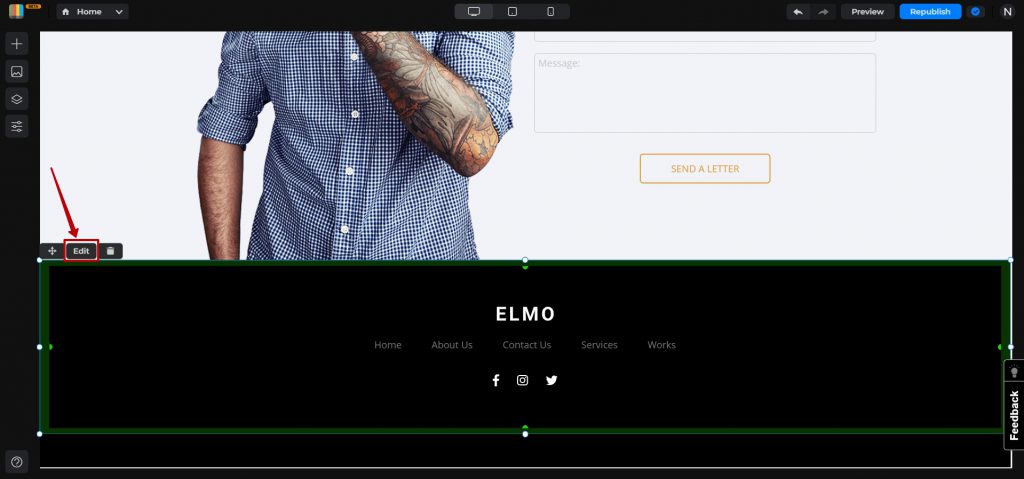 The widget editing menu contains three tabs, allowing you to customize the widget in multiple ways.
Templates
Here you can choose among several predefined footer designs depending on your needs and preferences.
Layout
This tab allows you to change or adjust the general arrangement of elements inside the footer widget. You can control content alignment and set widget paddings.
Design
In this tab, you can set the visual parameters of the footer widget, such as a border, shadow, and background. Toggle the corresponding switches on to see additional options.
Editing elements inside the widget
The footer widget includes multiple elements you can edit individually. For example, you can move, resize, edit, or delete the logo, navigation menu, or buttons. To do it, simply click on the required element to call out its controls and choose the desired option. To edit text, double click on the required text block.
Deleting the widget
To delete a footer from the canvas, click on the widget to call out its controls and hit the "Trash bin" icon.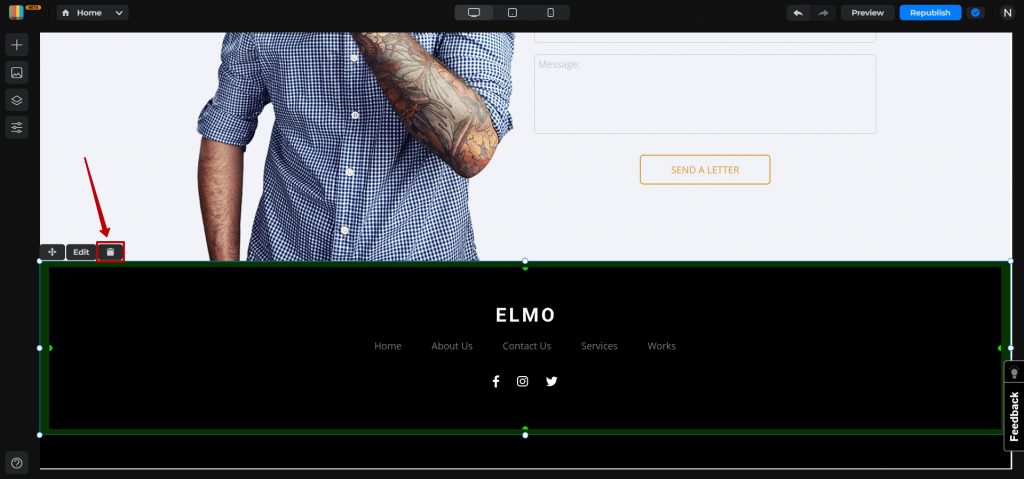 Theory is good, but practice is better!