The Basic Annual Plan Overview
Check out the benefits of the paid subscription
In addition to a free subscription, Boxmode offers an optional paid plan for users who would like to get the most out of their online projects. The plan is called Basic Annual, and, as the name indicates, it provides you with one-year access to a range of additional features that the free plan doesn't include. The key benefits can be seen below.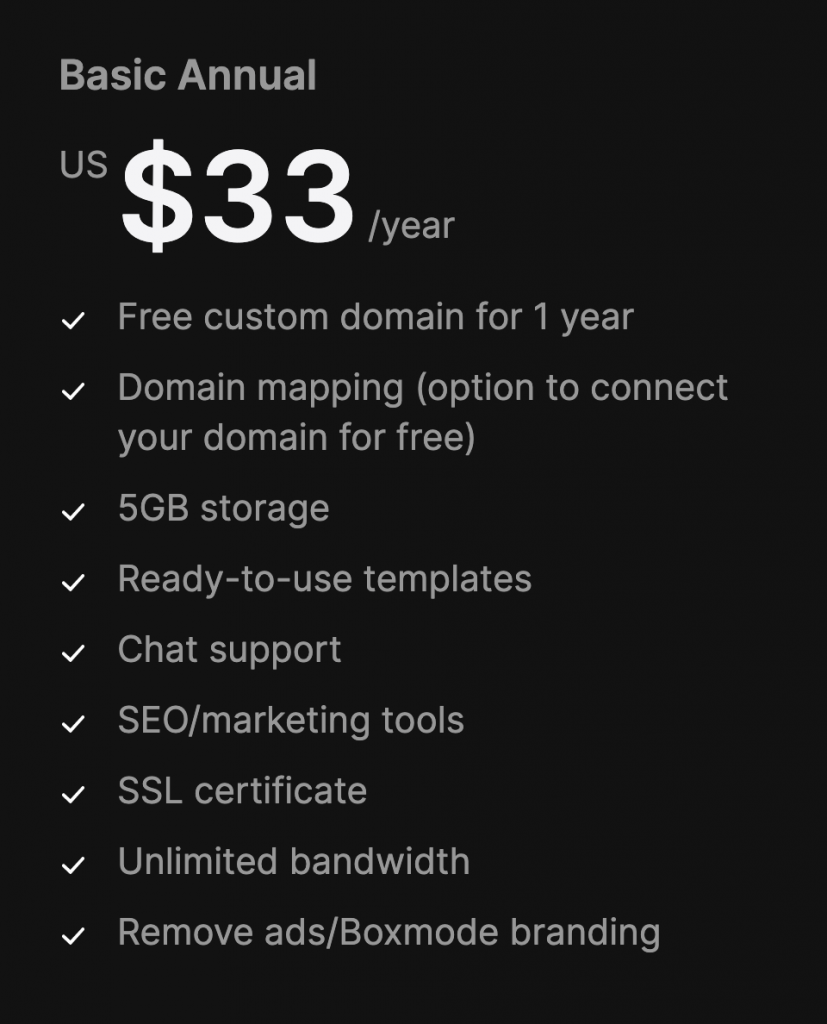 More information is available on our pricing page.
What else do I need to know about the Basic Annual plan?
The Basic Annual plan costs US$33 per year.
One Basic Annual subscription applies to a single project (not to the entire account).
The user can choose a free custom domain name with one of the extensions listed here.
A free custom domain is acquired by redeeming a domain voucher.
A free domain can be claimed only once for each project subscribed to the Basic Annual plan, so please make sure that your choice of the domain name is final. You won't be able to change it later.